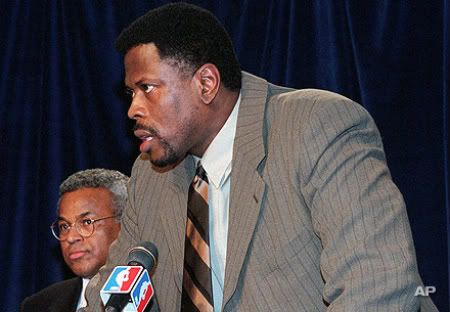 At RealGM, a look at
the lessons of the 1999 lockout and why the owners believe they have all the leverage in CBA negotiations
:
Since locking the players out almost two months ago, the owners have shown almost no interest in coming to the bargaining table. Their unwillingness to negotiate suggests they don't think the players have much leverage. That, when push comes to shove and the threat of missing an entire season's worth of paychecks become real, the players will fold just as they did in 1999.

Anderson would go on to file for bankruptcy, a trend that has hardly abated in the last decade. According to a 2009 Sports Illustrated story, 60% of NBA players are broke within five years of retirement.

Even the players who do manage their finances well have to face the reality that the average NBA career is only 4.7 years long. For many, the money they lose from the 11-12 season is money they will never get back.

And with all the players who stayed in school to avoid the lockout, the 2012 draft class is shaping up to be one of the deepest in many years. Combine as many as 50 players from the 2012 draft with the 30 first-round picks in 2011, and there might be 80 union members who will never play in the NBA again if the entire season is lost.