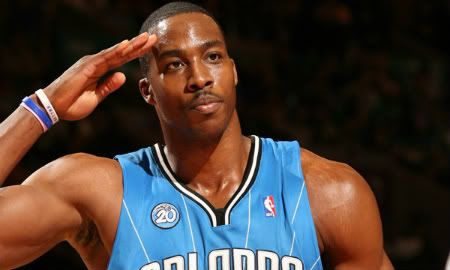 At RealGM, a look at
Dwight Howard's biggest mistake during "the Indecision"
:
Dwight Howard made one crucial mistake during the process that is already being called "The Indecision": he was worried about how the public at large would perceive him.
As is often the case when superstar athletes near free agency, people feel no problem injecting their own values into an intensely personal decision about where someone they don't know lives and works. Media members, most of whom would jump to a new job at a new company in a new city for the slightest hint of a raise, patronizingly warn players of all they have to lose by going to a better operated franchise in a bigger city.
They are always reminded of how much they owe the fans, as if superstars like LeBron James and Dwight Howard didn't work for below market wages the first five years of their careers for teams they never chose to play for. Yet the converse, that fans owe the players something, is never assumed to be true.