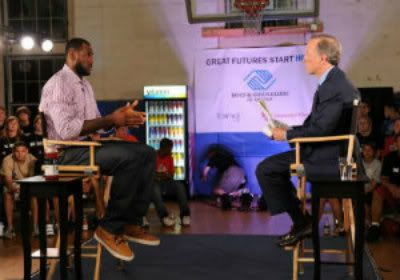 At SB Nation, a long form piece on what
the success of the Miami Heat and Kentucky Wildcats this year tells us about the future of the NBA:
LeBron was blindsided by the public outrage over "The Decision" because he had been teaming up with his biggest competitors his whole life. The closest comparison to the Miami Heat, who have the best shooting guard, small forward and power forward from the draft class of 2003, comes not from the NBA's past but its future. It's John Calipari's Kentucky Wildcats, who rode the best center and small forward from the class of 2011 and the best power forward from the class of 2010 to an NCAA championship in 2012.