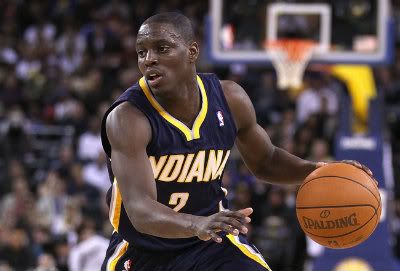 At SB Nation Dallas, a look at
the win-win nature of the Mavericks moves on the first day of free agency
:
With a series of moves on the first day of the NBA's free agency period, the Dallas Mavericks were able to turn lemons into lemonade. Of course, they're the ones who gathered the lemons in the first place, but it's a start.

Tyson Chandler took their title chances with him when he went to New York, which Deron Williams acknowledged when he stayed in Brooklyn rather than coming home. After losing out on Williams, Dallas needed to walk a fine line between remaining competitive in 2012 and keeping their cap space headed into the summer of 2013.

They pulled it off Wednesday, signing Chris Kaman to a one-year deal and dealing Ian Mahinmi to the Indiana Pacers for Darren Collison and Dahntay Jones. The trio will make the Mavericks a better team than they were last season without sacrificing any of the team's hard-earned salary cap flexibility, as none are under contract past next season.