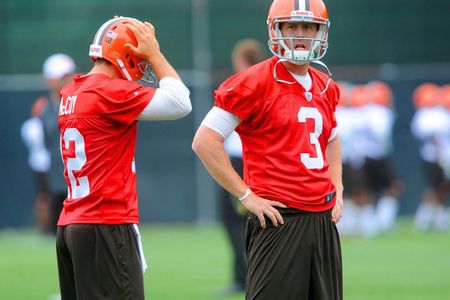 At SB Nation Dallas, a look at
why Colt McCoy's NFL career never had much of a chance
:
There were 55 players who started an NFL game at QB last year. There were only five 6'1 and under: Colt McCoy, Tyler Palko (6'1), Rex Grossman (6'1), Drew Brees (6'0) and Michael Vick (6'0).

Palko is out of the NFL and Grossman could soon be joining him. The only QB's that size who succeed in the NFL (Brees and Vick) are outliers in every sense of the word.

While most sportswriters would like to believe that the NFL's preference for tall QB's is nothing but a shallow stereotype, there's some pretty basic logic behind it. There's less room in the pocket in the NFL: offensive and defensive lineman are a lot bigger and faster than they are in college. The shorter you are, the more your vision is going to be bothered by the World War I trench warfare that is an NFL line of scrimmage.