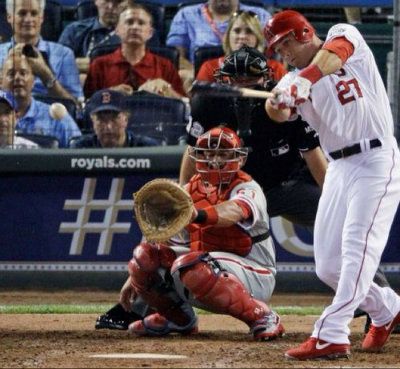 At SB Nation Dallas, a look
at the inverse trajectories of Josh Hamilton and Mike Trout in 2012
:
Hamilton was becoming the face of the game. And with a once-in-a-generation talent carrying them, the Rangers looked like the best team in baseball.

Two months later, that narrative has been completely derailed. And while Hamilton tries to regain his swing after a miserable June and July, an impossibly fresh-faced 20-year old on the LA Angels has emerged as a star.

Mike Trout, an uber-athletic 6'1 210 OF who combines blinding speed with average and power at the plate, is a true five-tool player. He's one of the only players in baseball who can match Hamilton's physical gifts.

The difference? He's younger, more durable and doesn't seem to have any off-the-field issues.